Director of Promos
Posts: 5220
Joined: Mon Oct 08, 2007 6:42 pm
Location: Literary Circles
Contact: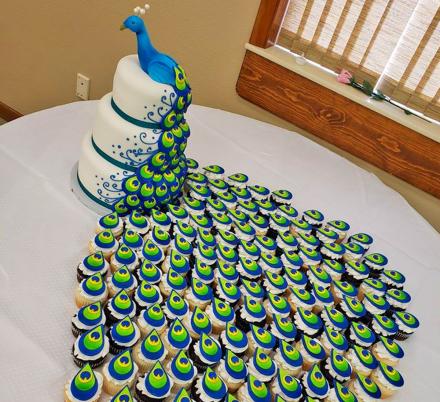 _________________________________________________________________________________
Available now:
The Secret At Haney Field: A Baseball Mystery
The Right Hand Rule
Center Point
Dizzy Miss Lizzie
Running On Empty
The Tick Tock Man
The Dragon's Song by Binh Pham and R. M. Clark
Visit my website:
http://www.rmclarkauthor.com
Coming in 2021: Devin Drake and The Family Secret
Working on:
Devin Drake and The RollerGhoster
---
Queen of Wack
Posts: 11672
Joined: Mon Oct 08, 2007 11:38 am
Location: Location.Location.Location
Birthday happies!
Well, then
---
Bored Moderator
Posts: 19849
Joined: Mon Oct 08, 2007 12:02 pm
Location: By the phone
Happy birthday! --Bob
"Question with boldness even the existence of a God; because, if there be one, he must more approve of the homage of reason than that of blindfolded fear." Thomas Jefferson
---
Posts: 13168
Joined: Tue Oct 09, 2007 5:25 am
Location: mired in the bureaucracy
Happy birthday!
"Elen sila lumenn omentielvo...A star shines on the hour of our meeting."
---
FNGD Forum Moderator
Posts: 6800
Joined: Mon Oct 08, 2007 4:24 pm
Location: State of Confusion
Have a wonderful, wonderful, wonderful day!!!

Oh, and a wonderful one as well..
"#$%&@*&"-Donald F. Duck
---
Posts: 6630
Joined: Mon Oct 08, 2007 6:02 pm
Location: Great White North
Bestest birthday for Miss Pea.
Lover of Soft Animals and Fine Art
1st annual international BBBL Champeeeeen!
---
Posts: 18451
Joined: Mon Oct 08, 2007 10:58 am
Awe....... Thanks, Kiddies!
---
Posts: 974
Joined: Mon Oct 08, 2007 12:15 pm
Location: Skipperville, Tx.
Happy birthday, Pea!

Man, that's gonna be a lot of spankings! I know how old you are today because I remember that you were born 9 days after my little sister was.

Hope you're having a great day.
---
Posts: 7166
Joined: Tue Oct 09, 2007 9:31 am
Location: Montana
Belated birthday wishes, Peababe. Here's hoping you enjoyed a giant slice of mud pie (and that you didn't share)
To argue with a person who has renounced the use of reason is like administering medicine to the dead. -Thomas Paine
---