Narrator: The story you are about to read is true. None of the names have been changed because no one
is innocent.

[voiceover] My name is Marley and I'm a cop. An internet cop. . .




and this is my partner, Elwood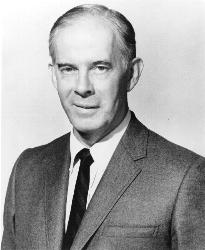 Marley [voiceover]: It was the week before Christmas and my partner, Elwood, and I were spending most of
our time busting lowlife shoplifters and petty thieves at the local strip mall. We got a missing person call from
a woman who frequents that part of cyberspace known as The Home For the Weary. They call themselves BBs
and they are the worst of the worst. We knew it would be dangerous in an election year, but we decided to
check it out.





Marley [voiceover]: Her name was Sprots and we found her, as usual, updating threads days after they were posted.
Yeah, one of those types of gals.




Sprots: Officers, I'm glad you're here.




Marley: I'm Marley and this is Elwood. What seems to be the problem, ma'am?

Sprots: It's Blue Boy. He's missing and I fear something terrible has happened to him.




Elwood: What makes you think that?

Sprots: Well, first of all, my eyes are up here, Marley. Second, he hasn't switched avatars in over a year. That's not
like him. Not like him at all.




Elwood: What's an avatar?

Marley: It doesn't matter. We'll look into it, ma'am.


Marley [voiceover]: Elwood and I knew we had our hands full. We had dealt with Blue Boy before.




Marley [voiceover]: LB "Blue Boy' Carver was one of the scummier BBs, if that was possible. Runs an annual challenge
called Lyrically Speaking. Sure, it jumped the shark years ago, but he keeps at it. Scummy or not, it was our job to
find him. Elwood and I checked the files and made a few calls.




Then we were off.





Marley [voiceover]: Our next stop was to see a BB named Melly. She took us to room where they kept the chat room
transcripts.




Melly: Normally, this room would be filled with chat transcripts. But since our old friend Blue Boy disappeared, the
chat room has been vacant.

Elwood: Any idea where he may have gone. Sprots said he hasn't changed avatars in over a year, whatever that means.

Melly: We keep old avatars in here, too. As you can see, lots of empty space.




Melly: Oh, and Marley. My eyes are up here.

Marley: So you have no idea where he is?




Melly: No, but I hope you find him. LS is just around the corner, you know!

Marley: So we've heard. Thanks, ma'am.

Marley [voiceover]: I got a tip that a BB of loose moral standards named Beebs may know the whereabouts of
Blue Boy. Elwood was at home, so took a little a trip by myself to get some answers and, hey, you never know.




Marley: Okay, Beebs, start talking. Blue boy is missing and I'll bet you know where he is.

Beebs: I don't know what to say other than…hey, you're kind of cute. Would you like a drink?

Marley: Ma'am, I'm officially on duty, but sure.




Beebs: So what were you saying?

Marley: I…I don't remember.




Beebs: Marley, my eyes are up here.

Marley: Of course they are. And what a wonderful shade of brown they are.

Beebs: They're blue.

Marley: Whatever. Speaking of blue, what's ol' Blue Boy up to these days?

Beebs: I'm afraid I can't help you there. Meanwhile, have some playing cards laced with acid and a box of cigars.
They are all yours.




Marley: Thank you. Ma'am.

Beebs: You're quite welcome.


Marley [voiceover]: I was striking out in more ways than one. I decided that since I was already in the vicinity of
that sleazebucket known as The Bored, I'd shake down a few more BBs. Sure, it was fun, but just maybe I'd catch
a lucky break. I called Elwood and had him meet me. This was no place to be without a wingman.




Marley [voiceover]: Next stop was a quiet BB name with the unfortunate name of Sliver. You know what they say
about the quiet ones.




Elwood took notes.




Elwood: Word around the Bored is that you know the whereabouts of Blue Boy. Care to enlighten us?

Sliver: All I know is he's supposed to host Lyrically Speaking in January. You don't suppose anything's happened to him,
do you?




Elwood: My eyes are up here, Sliver.

Sliver: Oops! Sorry [whispers: not sorry]


Marley [voiceover]: There was never a shortage of undesirables on The Bored, but we were quickly running out of
useful ones. I had one more trick up my sleeves. I discussed it with Elwood.




Marley: I say we set a trap for Blue Boy. Give him a reason to come back. Then we can leave this part of cyberspace
forever and take a shower. Not together. That would be weird.




Elwood: I'd rather give myself the Heimlich maneuver than shower with you, Marley.

Marley: I get your point. Now here's my plan. That old hippie named TBone still hangs around those parts. I say we
pay him a visit. But first, I need a smoke.




Marley [voiceover]: We held our noses and ventured once more into the land of the BBs. I really never saw what
they liked about the place. Fortunately, it didn't take long to track down our old friend TBone.




TBone: What do you guys want?

Marley: We thought you might want to play ball with us. We're looking for Blue Boy.

TBone: Haven't seen him. Too bad, so sad.




Marley: You have a checkered past, TBone. Elwood, here, needed a suitcase to hold all your files. You help us out
and the suitcase finds its way into the dumpster tonight.





TBone: Okay, I'll play. What do I have to do?




Elwood: We're pretty sure Blue Boy will show up on The Bored if you list a bunch of rock songs and albums you like.
He has a thing for lists.

Marley: Call it something clever and a little dirty, like Boneys.

TBone: Hey, that's a great idea. I'll throw some random songs and albums on the Bored. How hard can it be?




Elwood: That's the ticket, TBone. Blue Boy can't resist a good list.

Marley [voiceover]: The plan worked to perfection. TBone posted a whole slew of devil-music songs and our friend
Blue Boy couldn't stay away any longer. We caught up with him groovin' out to some horrible song by The Beatles.




Marley: Glad to see you're alive and well, Blue Boy. Some of your dirtbag BB friends were worried about you.




Blue Boy: I'm cool. Just counting down the top songs…




… Number four, three, two…

Marley: Your friends want to know if you'll be hosting Lyrically Speaking again.

Blue Boy: That's not until 2017, man.

Marley: That would be next week, man.

Blue Boy: Well the, I guess I better get to it. Or something.


LB "Blue Boy" Hosts Lyrically Speaking
Returning on January 9th (or 16th)
We hope.