Posts: 814
Joined: Tue Oct 09, 2007 10:23 am
Location: Atlanta, Georgia
---
Merry Man
Posts: 62
Joined: Tue Jul 01, 2008 8:24 am
Location: Here, but I don't know why!
Thanks for making people care about who I am, and why I'm here!
Who am I?!?!?!?!? Why am I here!?!?!?
---
Director of Promos
Posts: 4514
Joined: Mon Oct 08, 2007 6:42 pm
Location: Literary Circles
Contact:
Dana Carvey used to nail the Perot impression on SNL: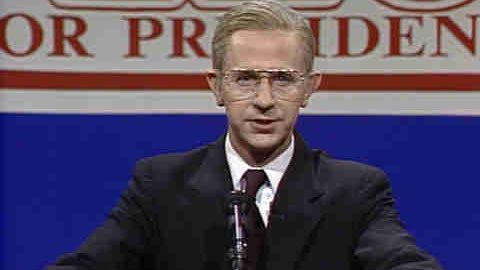 _________________________________________________________________________________
Available now:
The Secret At Haney Field: A Baseball Mystery
The Right Hand Rule
Center Point
Dizzy Miss Lizzie
Running On Empty
The Tick Tock Man
Visit my website:
http://www.rmclarkauthor.com
Coming in 2020: The Dragon's Song by Binh Pham and R. M. Clark
Working on:
Scout's Honor (follow on to The Secret at Haney Field)
Recently finished:
Devin Drake and The Family Secret
---
Posts: 2257
Joined: Sun Feb 17, 2008 12:24 pm
Location: On the Road to Kingdom Come
Contact:
That was back when most people believed electing a funny looking billionaire with no government experience to be President was a bad idea.
You live and learn. Or at least you live. - Douglas Adams
---
No Scritches!!!
Posts: 20246
Joined: Thu Oct 11, 2007 8:36 pm
Location: God's Country
"Eagles don't flock. You have to find them one at a time."
-- In Iroquois society, leaders are encouraged to remember seven generations in the past and consider seven generations in the future when making decisions that affect the people.
-- America would be a better place if leaders would do more long-term thinking. -- Wilma Mankiller
---