Narrator: The story you are about to experience is true. None of the names have been changed
because no one is innocent.

[voiceover] My name is TBone and I'm a cop. An internet cop. . .




and this is my partner, Elwood.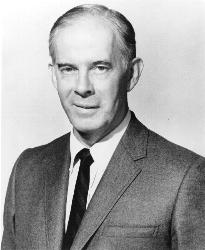 TBone [voiceover]: It was a Wednesday, one of the worse days of the week. We got an anonymous,
cryptic report from somewhere in cyberspace about a missing person. Only it wasn't a real person.

Hang on, it gets worse.




Elwood: What is it, TBone?

TBone: I can't seem to make this out. Someone just keep repeating something about a missing promo
meister and then some gibberish.





Elwood: What's a promo meister?

TBone: Beats me. What the heck's a promo? I'll take the recording to the lab for analysis.

Scene: I took the telephone recording to our crack forensics team and they had an answer in just a few
hours using the latest cyber-technology.





I couldn't believe it. I had to break the bad news to Elwood.




TBone: We traced the location of the telephone call and you're not going to like it.





Elwood: How bad can it be? Are we talking the disease-ridden slums of Calcutta? The ramshackle
shacks of Lagos, Nigeria? The radiated streets near Chernobyl? Or somewhere in Ohio?

TBone: Worse than all of those. The call was traced to the skank bucket known as The Home for the Weary.




Elwood: Not The Bored!

TBone: I'm afraid so.

Elwood: I'll get the car.

TBone: I need a smoke.





Elwood: Those things'll kill you, TBone.




TBone: It can't happen soon enough.


Scene: We took our official internet cruiser and headed to the wrong side of cyberspace. I checked the
mirror in case we were being followed. Not likely.




TBone [voiceover]: Elwood and I had made several excursions to the The Bored over the past few years
and none of them were pleasant. The vermin who called themselves Bored Buddies were particularly loathsome
during election season. It was worse than the after effects of a jalapeno and bean burrito bender. Lots of
name-calling and finger pointing. I would take the slums of Calcutta in a heartbeat.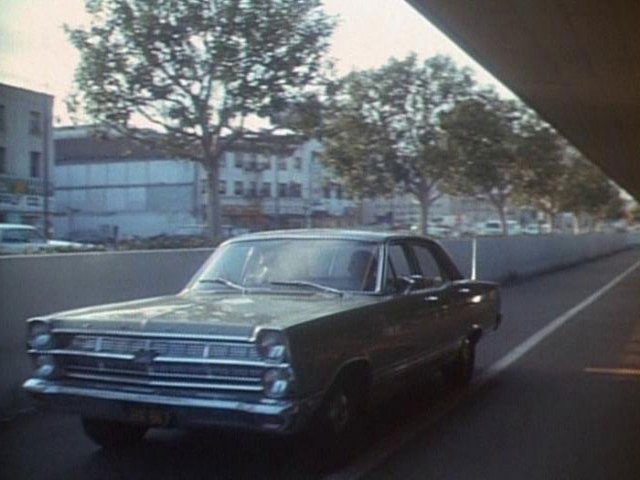 Scene: I had a hunch who may have sent the anonymous message, so we decided to pay a visit to our
old friend LB "Blue Boy" Carter. LB hosted one of those ridiculous lyrics games every winter. He was sure to spill his guts.




TBone: Okay, Blue Boy. Here's the deal. We got a cryptic message from here saying someone was missing.
It was you who sent, wasn't it?

LB: Yeah, man, it was me. How'd ya know?

TBone: Cop's intuition. Plus, the caller kept saying "man" in every sentence.

LB: Hey man, it's the promos guy. There haven't been any crappy promos, man. It's not right.




Elwood: What does that mean? What's a crappy promo?

LB: The crappy promos are like cheap movie and TV show ripoffs used to promote an upcoming Bored challenge.
Dude said back in, like, April that there was one comin' up. But nothin' since.

TBone: If they are so crappy, hot shot, why does anyone care if he or they are missing?




LB: I guess some people think they're funny once in a while. Sometimes other BBs play the parts.

Elwood: Good god, who would sink so low to appear in one of these "crappy" promos?




LB: Not me, man. It don't really matter, man, cuz he just uses the same BBs over and over again.
Really pisses the others off.

TBone: I don't know what that means.

Elwood: Me neither.

LB: Can I go back to my hole?

TBone: Sure, kid. Knock yourself out.





TBone [voiceover]: Now that we had some idea what was happening, it was time to pay a visit to some
of the other lowlifes who populated The Bored. I knew when it was finally over I'd need a shower. Or six.

Scene: We dropped in on a shady character who goes by the name of Frank Tangredi. Yeah, like that's his real name.




Tangredi: What can I do for you gentlemen?

Elwood: We got a report of a missing person. Any idea where we can find the BB responsible for the crappy promos?

Tangredi: I can't help you man. Say, I'm pretty tired so I'm going to chill out a bit. Come in, please. Is it bright in
here or what?




TBone: I heard you host some sort of Bored diddy of your own. Ever ask the promo meister for a little PR?

Tangredi: No need for that. As soon as one is done, BAM! I post another. There is a pattern to it, but that's a
principle you must discover for yourself. In fact, alternate answers are not only possible, they are probable.
Perhaps even an alternate threesome.

TBone: That's our cue to leave. Thanks for your time.




Tangredi: Would you like a list of associated words?





Elwood: No thanks. We'll find out way out.


Scene: Next on the seemingly never ending list of ne'er-do-wells was tgirl. Word around the Bored was that
she was into offbeat stuff. Fifty shades territory. But we were cops and didn't judge. We just wanted answers.
But first, a selfie.




Scene: We knocked several times on tgirl's door, but no one answered. We let ourselves in:




Apparently, we she was in the middle of some kinky ritual. Or she was dead.





Either way, she was no help to us. Too bad, that dress was such a pretty shade of blue. And
that shag carpet rocked.


Scene: I was already getting the creeps from hanging around the Bored too long, but we had a
job to do. Elwood was hungry and stopped for a donut.





While my partner chowed down, I went to see a BB named Beebs, who was, to be polite, the
kind of girl your mother warned you about. I found her in a political thread next to the filing cabinet.





TBone: You seem like the kind of girl who hears things. Knows things.




Beebs: You might say that I've heard a thing or two. Know a thing or two.

TBone: And might I say that's a lovely watermark you're sporting. It really flatters your figure. Mind if I
ask you some questions?

Beebs: Why thanks, you, TBone. Honestly, my right hand doesn't always know what my left hand is doing.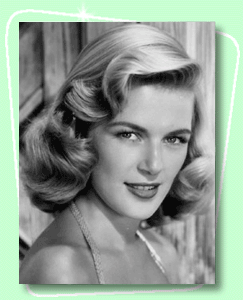 TBone: Can you guess what my left hand is doing?




Beebs: What did you say, TBone?




TBone: Never mind.

Scene: Beebs was no help but I left with a spring in my step. Next on our list was an old
shopkeeper named BiT. Not sure what that stood for. Probably Bite into Tacos. Yeah, we'll go with that.





TBone: Okay, BiT. Any sign of the promo meister lately? Word is he posted some cryptic message then disappeared.





BiT: It wasn't cryptic. It said there was a new Bored challenge called Decades: Prime Time coming in September.
It was as clear as the smile on the baby Jesus I'm fondling.




Elwood: Have you seen any crappy promos since then?

BiT: Can't say that I have. I let St. Francis, here, take care of these things and he's got nothing to say.

Elwood: That doesn't make any sense. Unfortunately, I've come to expect that.

TBone: Well, thanks for your help.

BiT: Would either of you like a taco? I love to bite into them.




TBone: Ha! I knew it.


TBone [voiceover]: He had about reached our limit of blathering BBs, but we still didn't have any answers as to
why the promos had stopped. We interviewed as many BBs as we could stand over the next few hours.


Bob#s:





Melly:





MrKelley:




(We had no idea he was a one-legged man)



Skoop:





Flock:




(He seemed a bit on the edge)


Esto:





krox:





silvercamaro:




Bob Juch:



danielh41:



spock:



ghost:



jarnon:



a non e muss:



saucy:



suitguy:



earendel:



frogman:



Marley:




TBone [voiceover]: None of the BBs were the least bit helpful. The final BB on our list was a cranky movie reviewer named SSS. I had no idea what SSS
stood for and didn't want to know. I just wanted off the Bored, and pronto.


Scene: SSS invited us in for coffee and bagels. There was something strange about the place, but
I couldn't put my finger on it.




SSS: Don't mind me, I'm just reading the National Review and catching up on serious, serious, serious current events.

TBone: You seems like you know the backroads of this Bored pretty well, SSS. So tell us, what happened to the
promos guy and the crappy promos?

SSS: Well, it's like this. Here, hold my piece for a second, second, second…




TBone: Got it!


SSS: Anyway, I have it on super, super, super good authority that the promo meister is fine. He just took
some, some, some time off to finish one of his crappy novels. Looks like the Bored challenge will be delayed a bit.
My guess is that more crappy promos will start, start, start pouring in, unfortunately.




Elwood: That would be unfortunate. Do you always talk like this?

SSS: I guess so, so, so!

TBone: Well, that solves, solves, solves this case. Dammit, now you have me doing it.

SSS: If there's nothing else, I'm going in the man cave to watch Fox News. [exits the room]





TBone: Notice anything weird about the décor in this place? Something's not right.

Elwood: I got it! The table cloth doesn't match these fancy curtains.

TBone: That's it. Brilliant police work, Elwood. Now let's get off this Bored before the primary returns start coming in.
But first, let's pose in our fancy windbreakers.



Decades: Prime Time

The great TV Bored challenge returns after fourteen years!

with the best of the 50s, 60s, 70s, 80s, 90s, 00s and 10s


Seven decades.

Thousands of shows.

Dozens of topics.

One location.




Decades: Prime Time
Season 1, Episode 1
Debuts in

September

October

November
On our Bored
And nowhere else!!!