I'm so excited!
Well, she's not a baby. She's 2. But she's still my little sister, except she's a lot taller than I am. But I was born before she was, so I am her older sister!!! I am going to be the best big old sis ever, except maybe for Annie, who was pretty darn cool when she wasn't being crabby.
Her name is BeBe. She is a greyhound, and she was a racer until she had an accident. I just know she was in races, but I'm not sure what kind. I don't think she ever drove for NASCAR or anything. I hope she likes me. She has nice eyes. I think she's pretty, even though she isn't a brownhound. Not everybody can have it all.
Here is her picture.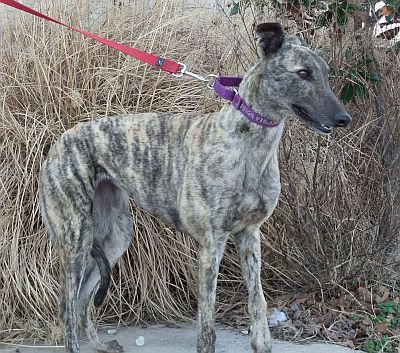 Miss Pea, you guessed exactly right. I didn't think that was it because my mom said we had to wait for the right dog to pick us. BeBe did!
I bet ES is going to be excited, too.